GDPC STAFF
The Greater Dallas Planning Council is managed by a staff of professionals at The TransSynergy Group engaged on a fractional basis to oversee administration of GDPC. They are available to answer questions about GDPC and help members with registration and website logins during regular business hours. Call 214-445-6397 and leave a message. You will be called back within a business day or sooner. If you prefer e-mail, you can e-mail the office at [email protected].  You will receive a response within a business day or sooner.




Staff available to help you during regular business hours: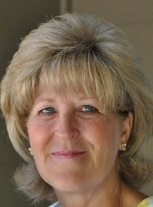 Donna Trowbridge is your main point of contact. She can be reached by e-mail or phone: gdpc@gdpc@org or 214-445-6397.  She handles day-to-day operations for GDPC, answers questions about the organization, helps with registration, assists members to sign into the website. You'll see Donna at the registration table at GDPC events. 
Donna has worked with the TransSynergy Group for more than 12 years.  She has a diverse background, including serving as administrator for a number of non-profit business associations, running IT operations for an investment banking firm, working sales and customer relations for leading circuit board manufacturers.  She helps with virtually all type of project management, operations, marketing or technology implementation. 
Donna Hegdahl meets with the board to provide strategic insight and recommendations about marketing activities to grow the organization. She acts as the spokesperson of the organization channeling expertise and opinions of the board. In addition, she works with the press and oversees social media for GDPC.  She can be reached by e-mail or phone: [email protected] or 972-717-7400.

Donna's expertise includes all aspects of strategic and tactical marketing and communications. Ms. Hegdahl graduated from Bethel University with highest honors receiving her BA degree. Hegdahl has more than 30 years experience in marketing, communications, management, and customer service.  Other business associations look to Donna and the TransSynergy team for administrative oversight and ideas to grow. Hegdahl is active in the local business community, is a frequent speaker and presenter at industry gatherings.